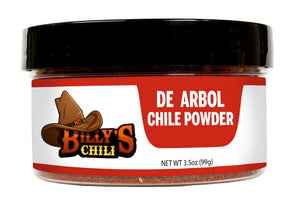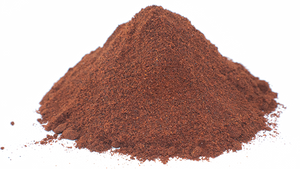 In Spanish "De Arbol" means "chili of the tree" due to its elongated wood like stem (ours are stemless) and in fact, this pepper keeps its name when dried, unlike most popular chiles.  Our De Arbol Chile comes with a nice surge of heat (15,000-30,000 SHU) and is followed by an earthy flavor with notes of smoke.
The árbol is a versatile chile. It goes with everything, and its flavor changes depending on how it is used.
This slender fruit packs a big punch in both spice and earthiness. 
Ingredients: De Arbol Chilies
Country of Origin: Mexico
Recipes

No MSG

All Natural

Gluten Free