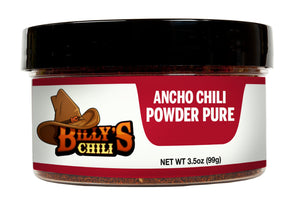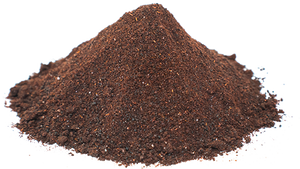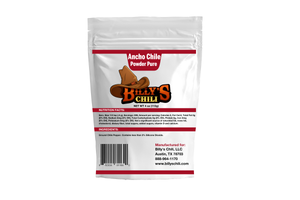 Ancho Chili Powder Pure
The Ancho Chili Powder is ground dried poblano peppers.  Once dried the pepper becomes ancho.  It is one of the most popular dried peppers in Mexican cuisine. This spice will add a deep rich fruity note with mild to medium heat. Perfect spice for any Mexican dish or a pot of chili on a cold night. 
You can substitute 1 tablespoon of Ancho Chili Powder for one dried Ancho Chile.
INGREDIENTS
Dried Poblano Pepper
No MSG

All Natural

Gluten Free

Product of Mexico